Case #1: Abduction my Mother
How far is too far to go to remove children from their father after separation?
In the Criminal court case of R. v. Gettliffe-Grant released on January 11, 2007, British Columbia Supreme Court Justice Koenigsberg considered one of Canada's worse cases of parental alienation.
The court considered the case of Nathalie Gettliffe and her husband Grant. They were married in 1989 and had two children together. Their son was born in 1993 and their daughter was born in 1995. They settled in Vancouver because Gettliffe was working on her graduate degree at the University of British Columbia.
Despite Gettliffe's objections, Grant became increasingly active in his church. This came to be a source of stress on the marriage. Finally in July 2000, when the children were 7 and 5 years old, the couple separated. The couple then met with a counsellor and entered into an agreement providing for joint custody of the children.
In 2001, Gettliffe applied to the Family court to allow her to take the children with her to France for a 10 month academic term. Her request was denied by the court.
Surprisingly, two days after the judgment was rendered, Gettliffe left for France with the children. She did not contact Grant until several days after her arrival in France. In a subsequent heated telephone exchange, Gettliffe threatened that if Grant did not agree to her staying in France for 10 months with the children, then he would never see the children again.
Over the next few years, beginning in 2001, many court proceedings were undertaken in France through the Hague Convention to enforce the Canadian court's orders. At least three separate French court hearings resulted in decisions ordering the return of the children to Canada.
In the meantime, Gettliffe had entered into a new relationship with another man and had a child with him.
During the ongoing court proceedings, Gettliffe only permitted Grant three or four visits with the children for a few hours at a time.
In France, this case had become publicized. Gettliffe painted Grant as a cult-crazed, violent, abusive father. She described herself to the media as a brave mother who had the courage to flee Canada to save herself and her children. Gettliffe had taken up residence in a small village in France and obtained thousands of signatures on a petition to be sent to the courts and government officials asking them for protection of the children from their father.
In April 2006, Gettliffe returned to Vancouver on her own to defend her post-graduate thesis. When she did return to Canada, she was arrested. She was pregnant with another child at the time. Before leaving France, she moved her children to an undisclosed location so that they could not be found and returned to British Columbia. Even after her arrest, Gettliffe refused to provide any cooperation to authorities or Grant for the return of the children to Canada.
By now, the children were 13 and 11 years old.
When asked for their views regarding their father, they stated that they no longer wished to see him.
The prolonged stay of the children in France for over five years caused them to lose their ability to communicate in English - their only means of communication with their father.
At Gettliffe's criminal trial, the Crown Attorney argued that Gettliffe's alienation of the children from their father was deliberate and prolonged, to ensure that they would never have to leave France and be in their father's custody again.
The children were eventually brought back to Canada in July 2006 - only after the intervention of the French police who assisted Grant in locating the children.
In the end, Gettliffe was sentenced to prison for 16 months for two counts of child abduction contrary to section 282 of the Criminal Code.
In describing his outrage, Justice Koenigsberg stated that "the evil of abducting children for the purpose of depriving an available and appropriate parent of a relationship with their children is denial of the child's right to the best possible relationship with both parents. It is a tenet of Family law recognized, in my view, in the Criminal Code sections which criminalize the conduct which deprives a custodial or access parent of care and responsibility for children that it is children's rights that are at stake in custody and access issues. For most children, fundamental to their sense of identity is an ability to love and accept love from each available parent. Thus, the most profoundly aggravating factor in this case is the compelling evidence of persistent and deliberate alienation of these children from their father. But perhaps the most egregious of all is the responsibility for hostility toward their father, by words and deeds, which must lie at the feet of their mother who took them from their home with the intent of depriving their father of his custodial rights. And, she then, placed them in an environment in France where the mother's family, friends, and ultimately apparently an entire village, as well as the wider French public, came to believe untruths about the father's conduct toward the children and the role of his religion in his and their lives."
Source: http://www.benmor.com/cas.php#17
| | |
| --- | --- |
| Parental Alienation is a tool used by hateful women (and hateful governments) to abuse and destroy the lives of men who are fathers. | Sexual Allegations in Divorce is a tool used by hateful women to abuse and destroy the lives of men who are fathers. |
Case #2: Mother Murders Children as an act of Vengence Against Father
Elaine Campione, a young mother of two infant daughters, alleged that her husband, Leo Campione, was abusive and charged him with "punching and slapping", however, there never was any verification of this nor any verification to what degree such actions may have taken place. However, verification was made that Elaine, herself, suffered from a number of mental illnesses including Borderline Personality Disorder. She accused her husband of "ignoring" her and abusing her and complained that he wouldn't let her take the children and move to her hometown in New Brunswick. Interestingly, Borderline Personality Disorder is a psychological condition where it is difficult for anyone to meaningfully or pleasantly talk with that person; feeling "ignored" would not be unusual since no one wants to talk with a Borderline person. Borderline people also feel victimized and seek revenge for trivial things. Leo Campione had his own concerns about her. He tried to convince the court, the CAS and others that the children were not safe with their mother. Non of the authorities listened. Instead the local CAS (Simcoe County Children's Aid Society) conducted a child protection investigation when the couple split and concluded that the children had suffered due to the parental conflict and stated in a letter that they would probably suffer more harm yet concluded that the mother was the safe parent. No justification for their conclusion was made known. ...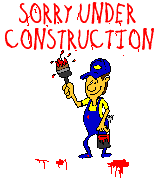 Her rant continued as she told her husband that she was "a perfect wife," that he ignored and abused her and refused to allow her to take the children and move to her hometown in New Brunswick.
The jury never heard how he went into debt, hiring lawyers to try to convince the judge, the CAS, and anybody else who would listen, that the children were not safe with their mother.
Feb 22, 2011 DiManno: Powerful child welfare authorities must be called to account
http://toronto-on.ca/2011/02/dimanno-powerful-child-welfare-authorities-must-be-called-to-account/
When Elaine Campione was on trial for murdering her two young daughters, the prosecution deliberately declined to call child welfare authorities to the stand. Yet the defendant's own parents, and her estranged husband, had expressed their urgent concerns about Campione's mental problems to the local Children's Aid Society, long before the woman drowned her children in the bathtub in a horrific act of spousal vengeance. The CAS has never been held to account for its decision to return those kids to their mom following her psychiatric hospitalization. Child welfare authorities in Ontario have immense powers yet are accountable to no one.
"I'm trapped in pain," he said in an earlier interview. He said he feels bitter toward the Children's Aid Society and the courts that prevented him from protecting his children.
Sept 27 Blatchford: Accused in girls' deaths described as a model mother
Sept 29 Blatchford: Mother who drowned children was not without social support
What is becoming clear is that whether Ms. Campione is found to have been sane or sick, guilty or not criminally responsible, she had a plethora of helpers, friends and hired guns who were in her corner. It also appears that those two little girls who ended up dead - three-year-old Serena and 19-month-old Sophia - commanded rather less attention.
(This CAS, as a letter to Ms. Campione dated June 16, 2005, shows, had conducted a protection investigation when the couple split up, pronounced that Serena and Sophia had suffered as a result of their parents' battling and that they were "likely to suffer further harm," and deemed Ms. Campione as the safe parent.)
Case #3: YOUR CASE
If you have a story about discrimination or parental alienation let us know by email or send us a message on our BLOG.